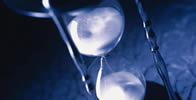 Below is our general timeline for our Wrangler, True Texan, and Big Tex packages. Actual development time may vary. If you have any questions, please feel free to call us 254-629-3278 or toll free at 888-551-3638 and we'll be happy to help!

You can also reach us at howdy@welovetexas.com.
First Phase...Gathering Information
Sign contract and return to WE LOVE TEXAS Web Solutions along with the setup fee.
Get Welcome Letter with link to chose colors and layout
Begin gathering webpage content, including pictures, marketing materials, and text
Get domain name choices to Sherry or username and password for current domain name
Get booklet from us, which contains guidelines for information we need to set up your site
Take photography of products or of company
Complete WE LOVE TEXAS Web Solutions booklet, including product sheets
Return completed booklet to us
Send all the information you have gathered, including product information.
WE NEED ALL YOUR INFORMATION 10 DAYS AFTER WE RECEIVE YOUR CONTRACT TO ENSURE YOUR WEBSITE IS FULLY COMPLETED BY 4th WEEK.
Second Phase...Designing your website
We begin to enter your information into our system
We register your domain name and setup all your e-mail addresses
We design your website mockup.
We post mockup for you to review.
You review and give us your comments on the website mockup. We work on your design until you are satisfied
You sign the mockup approval form and return it to us
Phase 3...Building your website
We setup either your PayPal or Internet Merchant account
We finish entering all your content information into our system
We enter your product/service information into our system
We build your website from your approved design specifications
Phase 4...Finalization
We finalize your PayPal or Internet Merchant account
We finalize your website design.
We post your final website. If we have not received all of your content, we will post a webpage with all your contact information or list it as under construction.
We review your website for completeness, accurancy, and design specifications
Your website is activated on WeLoveTexas.Com
We invoice you for your first payment
About our Design Process:
Our goal is to have your website up and running 4 weeks after you sign your contract. However, our websites are not template based or "cookie cutter" type. Each is designed by one of our web designers. Designing and building your website is a collaborative process between you, the customer care representative assigned to your account, and the designer. We will continue to work on your design until you are satisfied with it and approve it. Delays in finalizing your website design will increase the amount of time it takes to complete your website.