WE LOVE TEXAS Web Solutions has been in business since August of 2002. The company was founded to provide affordable websites to small businesses and individuals located in the great State of Texas. Our down-to-earth approach with customers has provided much repeat business and high customer loyalty. Because of this, word-of-mouth advertising has been a key factor in the business' success.
We specialize in website development, including dynamic web applications built with ColdFusion that work from a database. Currently, WE LOVE TEXAS Web Solutions has three partners who have experience with e-commerce, databases, website programming, web servers, networking, computers, marketing, and graphic design. In addition, WE LOVE TEXAS Web Solutions has regular access to a computer security consultant who advises as necessary.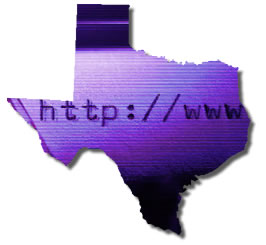 Our company is based in Eastland, TX, home of"Old Rip" From this central location in the heart of the state, we travel the back roads from the Panhandle to the Valley, from Big Bend to the Gulf Coast. We always have our eyes open for quality products and services from the good people of the Lone Star State.
We are proud of the heritage and character that make Texas what it is. We maintain strong business ethics and strive to bring you an experience that reflects these qualities. If you ever need any help or have questions regarding WE LOVE TEXAS Web Solutions, please don't hesitate to get in touch with us. We're happy to respond.
We love Texas... and we love our customers!