Meet some folks who have benefited from our services. To view a complete list of our clients, click here.
---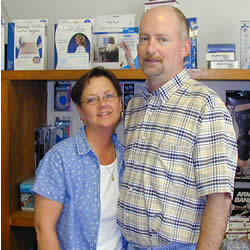 Our experience with WE LOVE TEXAS Web Solutions, has been great. They developed our website with a shopping cart so it would be easy for our customers. Also, they can enter their credit card information online and the order can be processed immediately. It's good to know you are not missing sales on weekends and holidays. The way the site was developed, we can make all the changes we need to make. Our best month since we started this website has seen sales in excess of $10,000.00.
We continue to grow as time goes on. Most people find our website easy to understand and easy to order from. We have noticed phone calls have not been as frequent which means less expense for us with orders continuing to come in. We have been so happy with our experiences, that we are developing an additional website for wholesale pricing to distributors.
Joe and Tammie Shipman, The Brace Center (www.bracecenter.com)
---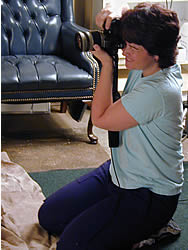 I appreciate the way WE LOVE TEXAS Web Solutions takes my idea and builds on it, even making it better. My home page is a good example of that. Holly knew that I wanted a filmstrip for another marketing tool I was building. She took that and made it fit into my home page PERFECTLY.

I loved the design of my homepage. I made some minor adjustments to it. The adjustments were done promptly with no discussion. I appreciate the fact that WE LOVE TEXAS Web Solutions doesn't second guess my judgment.

One obvious benefit is being able to pay monthly instead of having to pay a huge down payment. The second and probably most important is that WE LOVE TEXAS Web Solutions frees up my time to build my business. Instead of having to design my site every month, I am free to work on other marketing tools (brochures, postcards, specials etc). When I finish designing my other marketing, I email it to WE LOVE TEXAS Web Solutions and I am done. It shows up on the site promptly (usually next day). I don't have time to check my site everyday and with WE LOVE TEXAS Web Solutions, I don't have to.
Julie Jacques Lueck, Julie Jacques Lueck Photography (www.jjlphotography.com)
---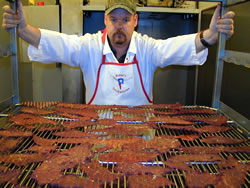 We have booths at shows out of town, from hunting extravaganzas to the Texas State Fair. Everyone wants to know our web address. When customers can't buy from me on the spot, they come back to the website and buy from the comfort of their own home. From the custom design, to hosting, to the regular maintenance we require, WE LOVE TEXAS Web Solutions handles it all. It leaves me with the time I need to take care of my business.
Micah and Lacy Butler, Butler's Smokehouse
(www.butlers-smokehouse.com)
---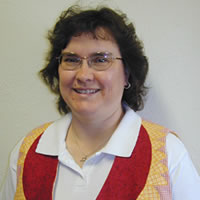 When I began searching for someone to build a website for Country Candles, I found the costs to be more than I anticipated. When I heard about WE LOVE TEXAS Web Solutions from a vendor at a craft show, I thought it was too good to be true. I checked into it and found the services offered and price were very reasonable. I have been very pleased with WE LOVE TEXAS Web Solutions. My business from my website is steadily growing. I am very pleased.
Sandy Pack, Country Candles (www.texascountrycandles.com)
---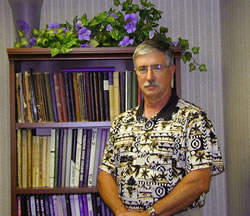 WE LOVE TEXAS Web Solutions has provided tremendous assistance to the Tarleton Alumni Association in the design and maintenance of the Association website. They were very knowledgeable about designing and building a website that is both appealing and effective in reaching the organization's goals. They also understand that service extends far beyond creating and launching a website and have always been timely in making changes and updates to the site. It has been a comfort to work with professionals who understands the needs and challenges of our organization.
Paul Koonsman, Director of Alumni Relations
Tarleton State University (www.tarletonalumni.org)
---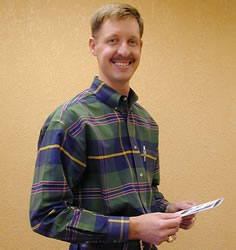 We loved working with WE LOVE TEXAS Web Solutions to design our website. We wanted our site to have a welcome feel that reflects our style of customer service. The professionals at WE LOVE TEXAS Web Solutions understood what we were looking for and were very patient with us as we searched for just the right design and pictures to create the look we wanted. When people ask how to contact us, it is great to be able to give them our website. It gives them the opportunity to see all the things we do, especially things they might not have thought to ask about. And our clients who are interested in Unicare health insurance can access the Unicare site through our website and apply online. We have had a great response to that.
Joe and Lori Altebaumer, Joe Altebaumer Insurance
(www.insurancebyjoe.com)
---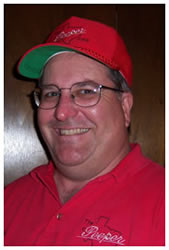 WE LOVE TEXAS Web Solutions is a very professional company with very knowledgeable and competent staff who are willing to go the extra mile for their customers. They personalize every aspect of the web page design. Most other companies use standard or formatted templates and then just plug in your company's name and pertinent information. WE LOVE TEXAS Web Solutions strives to make your web page a true extension of your company. When someone visits our site, I want them to get the overall opinion that they know us personally. They know our company, our beliefs and our values.
WE LOVE TEXAS Web Solutions is about friendship, professional and personalized service first and foremost. The service that stands out most is our ability to constantly update our site quickly and easily, either by phoning in our changes or e-mailing then into their office. Almost immediately, the changes are made on our site. The most valued aspect of WE LOVE TEXAS Web Solutions is that they are truly interested in us and our company's success.
Joe and Jydia Knust, The Peeper Corp
(www.peepercompany.com)